About Ed Bond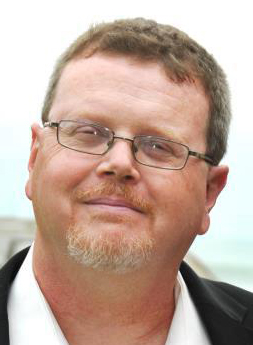 Ed Bond grew up two blocks from the ocean on the Jersey Shore but now happily lives in landlocked Horseheads, New York. He'd been in journalism for 25 years, working as a staff and freelance reporter, copy editor, page designer and college journalism professor. He also co-wrote the story for an episode of "Star Trek: Voyager" and patented a board game called MetaCheckers, which is available on Amazon.
He and his wife, Amy, have two sons, one dog, four cats and one pirate ship tree house. When Ed and Amy were living in Los Angeles in 1997, Dr. Alson Sears saved their dog Galen from canine distemper. Ed posted the story about how Galen was saved to edbond.com, eventually leading him to become project director on canine distemper for Kind Hearts In Action.
Ed spends his time helping owners of distemper dogs around the world, developing new board games and writing. He nearing completion on a book on the Newcastle Disease Vaccine treatments for canine distemper with Dr. Sears.